FEATURED PRODUCTS
View and shop in store with advice from our expert team.
Grade A Quality Fill – Superior fibre fill which is designed to be durable, warm and lightweight while retaining its loft and soft touch
Independently Tested - Gives you reassurance that the temperature ratings are accurate ISO 23537-1:2016
Hanging Loops - Allows you to easily hang your bag for quick and easy drying
Integrated Head Rest - Provides extra comfort and warmth for your head
Square Shaped Sleeping Bag – Provides extra space to have greater freedom of movement when sleeping
Single-Layer Stitch Construction - Reduces cold spots by ensuring the fill is evenly distributed within the bag
Auto-Lock Two-Way Zip - Seals in warmth and provides adjustable ventilation. Auto-lock prevents the bag from opening during the night and can be accessed from inside the bag
Polair Micro Shell - A soft to touch microfibre fabric that is wonderfully cosy, snug and breathable (210T)
Polair® Snug Lining - A super soft and cosy Polair polyester fabric that offers a warm handle. Ideal for snuggling into at night (190T Brushed)
ThermoLock Pro Insulation - Increases durability, maximises lofting potential for extra warmth and retains loft in damp conditions
Infinity Stitching  - Holds the insulating fiber in place for an even distribution across the body, providing warmth and comfort
Woven Zip Puller - Allows you to quickly and easily move the zip
Zip Guard - Helps prevent the zip from snagging on the lining, allowing easy opening and closing
Insulated Zip Baffle - Retains heat within the sleeping bag and reduces cold spots
Compression Stuffsack - 4 straps help to minimise pack size for easy transportation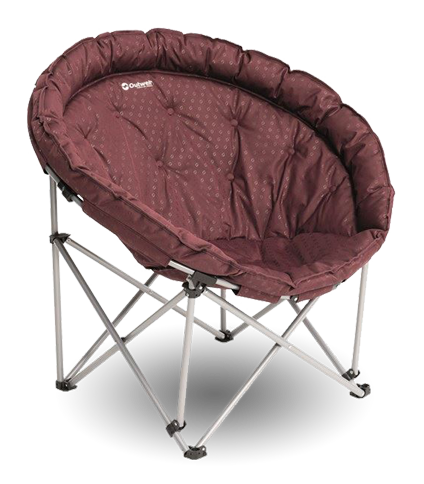 Furniture
Casilda XL Claret
Classic Design.
ABOUT OUR STORE
OUR COMMITMENT & EXPERTISE
As enthusiastic caravanners, our staff have been holidaying with their portable homes for many years and in many countries. Let us bring our experience and expertise to your caravanning adventures.